Thanksgiving is right around the corner, and I'm practically doing a happy dance. You have got to try this game-changing lineup of recipe ideas for Thanksgiving. We're talking sides, main courses, desserts, and drinks that'll turn your celebration into a flavor-packed feast!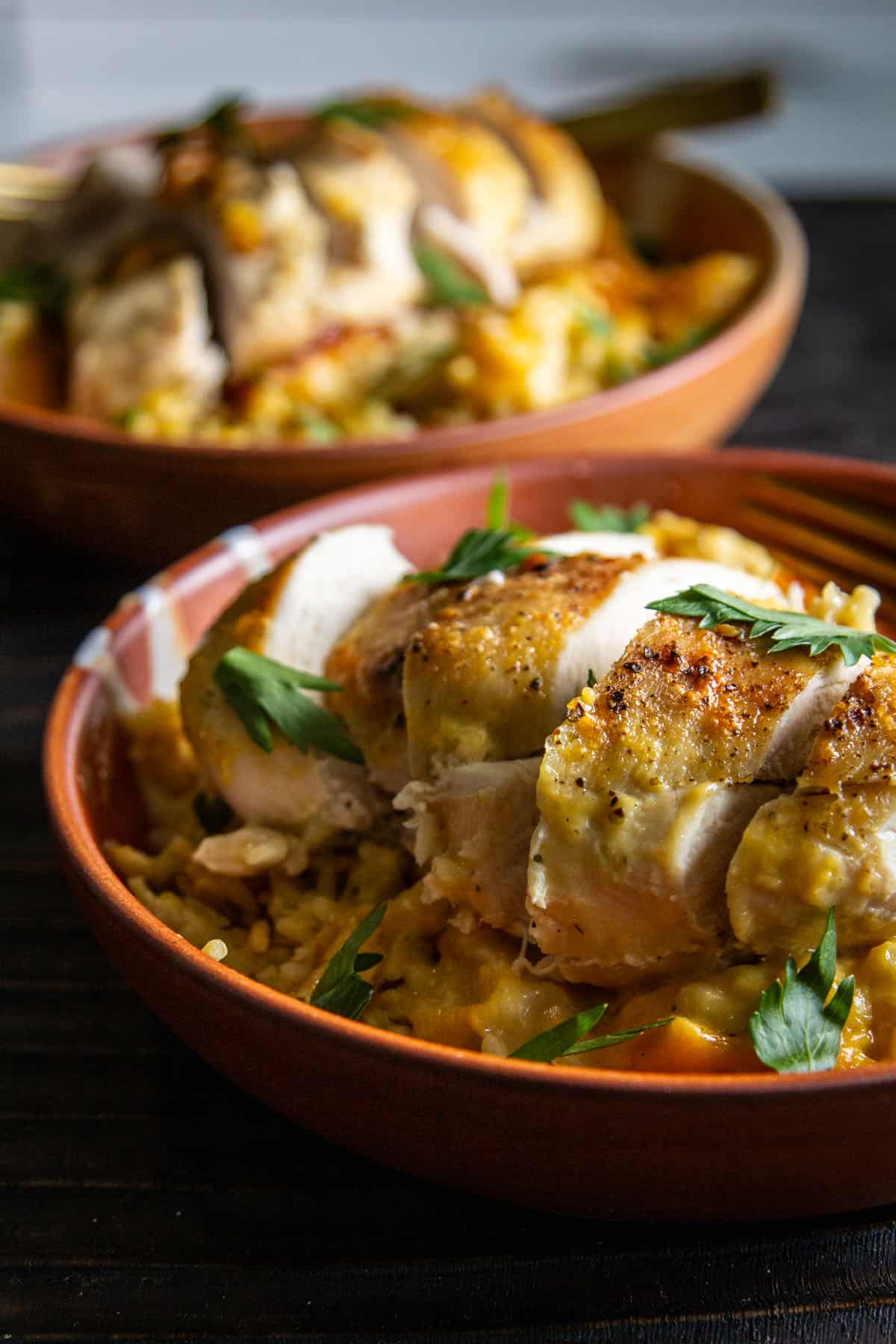 Jump to:
Sensational Sides
Sides are no longer the sidekicks; they're the stars of the show. Brace yourself for a dreamy cauliflower puree that'll blow your mind, and this bacon pecan Brussels sprout salad is so unique for Thanksgiving!
If you are a mashed potato lover, gather 'round because I'm about to share the easiest garlicky mashed potatoes recipe ever!
Are you ready to dive into these delicious oven roasted carrots with honey that are going to blow your mind? Well, this is the recipe for you!
Whether you're hosting a little shindig or just craving a savory snack, this Pumpkin Whipped Feta Dip is your answer to hassle-free seasonal deliciousness.
Main Course: Beyond Turkey Traditions!
It's time to shake things up! Let's ditch the turkey norm and dive into an apricot-glazed ham stealing the spotlight, an apple-infused turkey breast that's a flavor fiesta, or a veggie masterpiece that carnivores will envy!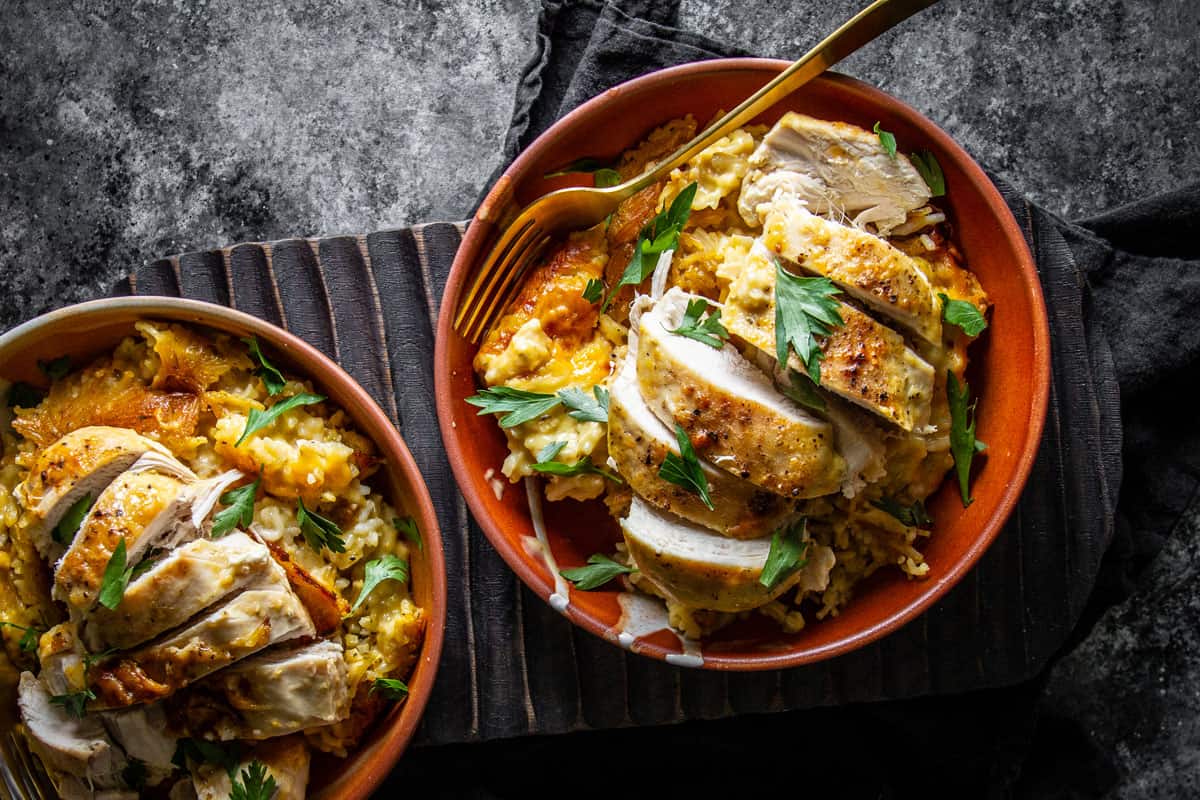 My No Peek Chicken & Rice Casserole is a game-changer for anyone looking to whip up a delicious meal in no time.
My baked spaghetti squash in oven—perfect for everyone who wants to make a tasty meal that takes minimal effort!
Drool-Worthy Desserts
Thanksgiving without dessert is just wrong, right? Buckle up for apple dumplings, a pumpkin cheesecake, and a unique cinnamon raisin bread pudding with brown sugar bourbon sauce.
What better way to celebrate fall than with a slice of the most mind-blowing, moist pumpkin bread with a secret ingredient?
Not sure about you, but I love banana bread but not the effort required to make it. So, I made this delicious banana bread mug cake recipe!
This apple hand pie recipe is super easy, time effective, & will give the most delicious apple hand pies that you will definitely crave!
Cheers to Thanksgiving!
Let's raise a glass to festive sips that suit every taste. Whether it's an apple martini, a signature Thanksgiving cocktail, or a festive pumpkin keg, I've got the perfect drinks to make your Thanksgiving toast extra special!
My favorite cocktail is my Pomegranate Ginger Fizz. This sparkling pink drink is not only beautiful to look at, but it is also incredibly delicious and easy to make.
From sides that steal the show to desserts that sweeten the meal and drinks that bring the cheer, may your Thanksgiving be a flavor-filled adventure. Here's to joy, great company, and, of course, fantastic food. Happy Thanksgiving, friends!