Step into a world where eggs reign supreme & culinary delights await at every turn! If you're an egg enthusiast seeking the ultimate recipe collection, look no further. This article is your golden ticket to exploring the best egg recipes from Dinner Cult & others. Get ready to embark on a yummy adventure that will leave your taste buds dancing with joy!
Jump to:
Rise & Shine: Breakfast Delights - Wake up to Egg-cellent Morning Feasts!
First up, prepare to have your mornings transformed with a dazzling array of breakfast creations. Eggs are the breakfast MVP, lending their incredible versatility to dishes that will fuel your day.
Picture fluffy omelettes filled with a symphony of flavors, velvety scrambled eggs, & protein-packed breakfast bowls that will keep you satisfied until lunchtime. Rise & shine has never tasted this good!
This is my go-to Huevos Rancheros Scrambled Eggs In Microwave recipe! It is super simple, flavorful, & delicious!
Bacon & eggs is quite possibly the most quintessential, nostalgic breakfast combination there is, but sometimes staple meal combos like this one need a little face lift to keep mealtime exciting. These keto-friendly pillowy eggs are chockfull of flavor from heaps of Parmesan cheese, salty bacon, & scallions!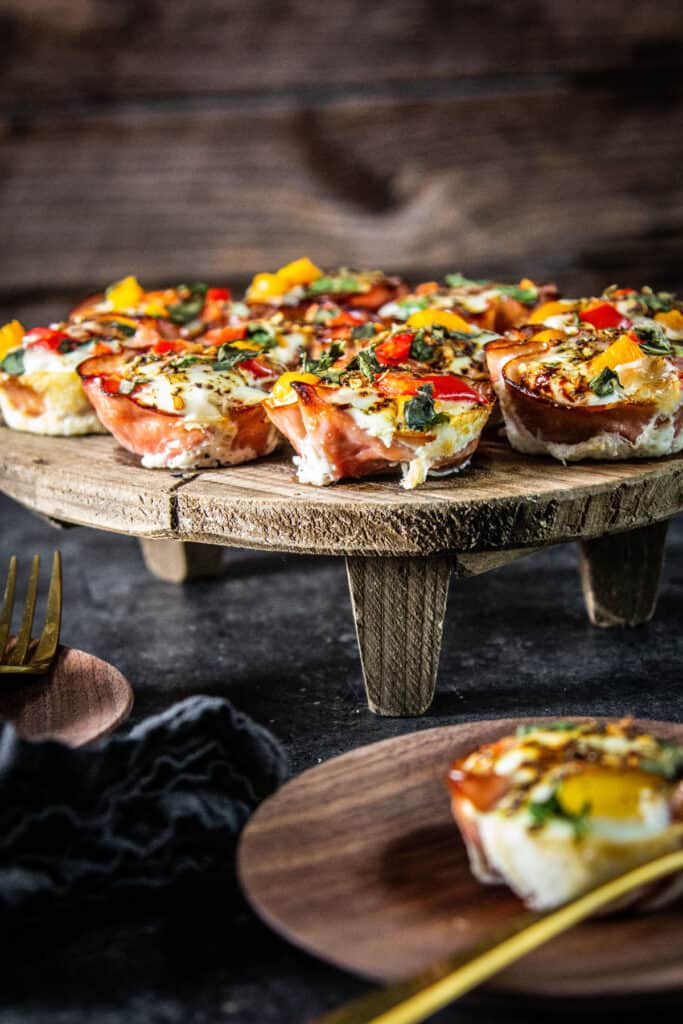 This convenient and customizable breakfast option is not only filling and nutritious, but it can also be prepared ahead of time and stored in the fridge or freezer for a quick morning bite.
Snack Time Delights: Hard-Boiled Egg Magic - Healthy & Portable Energy Boosters!
When it comes to satisfying snacks, hard-boiled eggs take center stage, offering a burst of protein-packed goodness that will keep you energized throughout the day. These portable powerhouses are not only delicious but also incredibly easy to prepare in advance, making them the ideal grab-&-go option for busy individuals.
To add even more excitement to your snack time, consider transforming hard-boiled eggs into delightful deviled eggs. Simply fill the egg whites with the creamy mixture of your choice, & voila! You have a snack that is both visually appealing & incredibly tasty.
Stove-top hard-boiled eggs are delicious but take too much time, so I learned how to make air fryer hard-boiled eggs & now I'm showing you! I have always been obsessed with hard-boiled eggs, & now that making them is so easy, they taste even better!
The process of making deviled eggs is actually quite easy! Wanna learn how to make deviled eggs? I've got you covered!
Brunch Eggstravaganza - Elevate Your Mid-Morning Feasting!
Brunch aficionados, rejoice! I'm about to take your mid-morning feasting to new heights. From the classic elegance of eggs Benedict, complete with silky hollandaise sauce, to mouthwatering frittatas bursting with colorful vegetables, & quiches with buttery, flaky crusts, your brunch game is about to be elevated to divine levels.
This delectable sandwich combines all the classic components of an Eggs Benedict dish - a runny egg, Canadian bacon, and hollandaise sauce - into a delicious sandwich that is perfect for any meal!
If you're having a family meal or hosting a group, Avocado Baked Eggs are a fabulous choice. Pair them with micro-greens and Oven-Baked Bacon for a next-level brunch board that's gorgeous and super-tasty. Serve with salsa and hot sauce for topping the eggs!
Start your weekend off right with this Sourdough Bread Bowl Egg in a Hole. You can't beat the classic combination of crispy bread, egg and tomato.
Quick & Easy: Eggtraordinary Weeknight Dinners
Now, let's address those busy weeknights when time is of the essence. This arsenal of quick & easy egg recipes will come to your rescue, delivering meals that are both effortless & yummy. Whip up a flavorful Pad Thai noodles dish enhanced with perfectly scrambled eggs, or savor the simplicity of egg fried rice loaded with fresh veggies & chicken. Say goodbye to dinnertime stress & hello to delicious simplicity!
These easy purgatory eggs may be just the thing if you are searching for a quick, easy, & incredibly comforting meal! This recipe takes close to no time to prepare & is all made in one pan. For sobbing out loud, there is nothing better than that. Seriously.
This recipe is pretty much the little black dress of egg dishes - it's simple but leaves a lasting impression. It's not overly fussy, it compliments just about anything you serve along with it and the best part, it's completely customizable & can be made with literally endless combinations of items you have on hand in your fridge.
These eggs are packed full of flavor from salty prosciutto, nutty Parmesan & fresh herbs. & did I mention that they're oven baked? It's such an easy way to feed a crowd. They're also totally customizable. Not a fan of spinach? Swap out kale. Prosciutto isn't your jam? Try ham or bacon instead.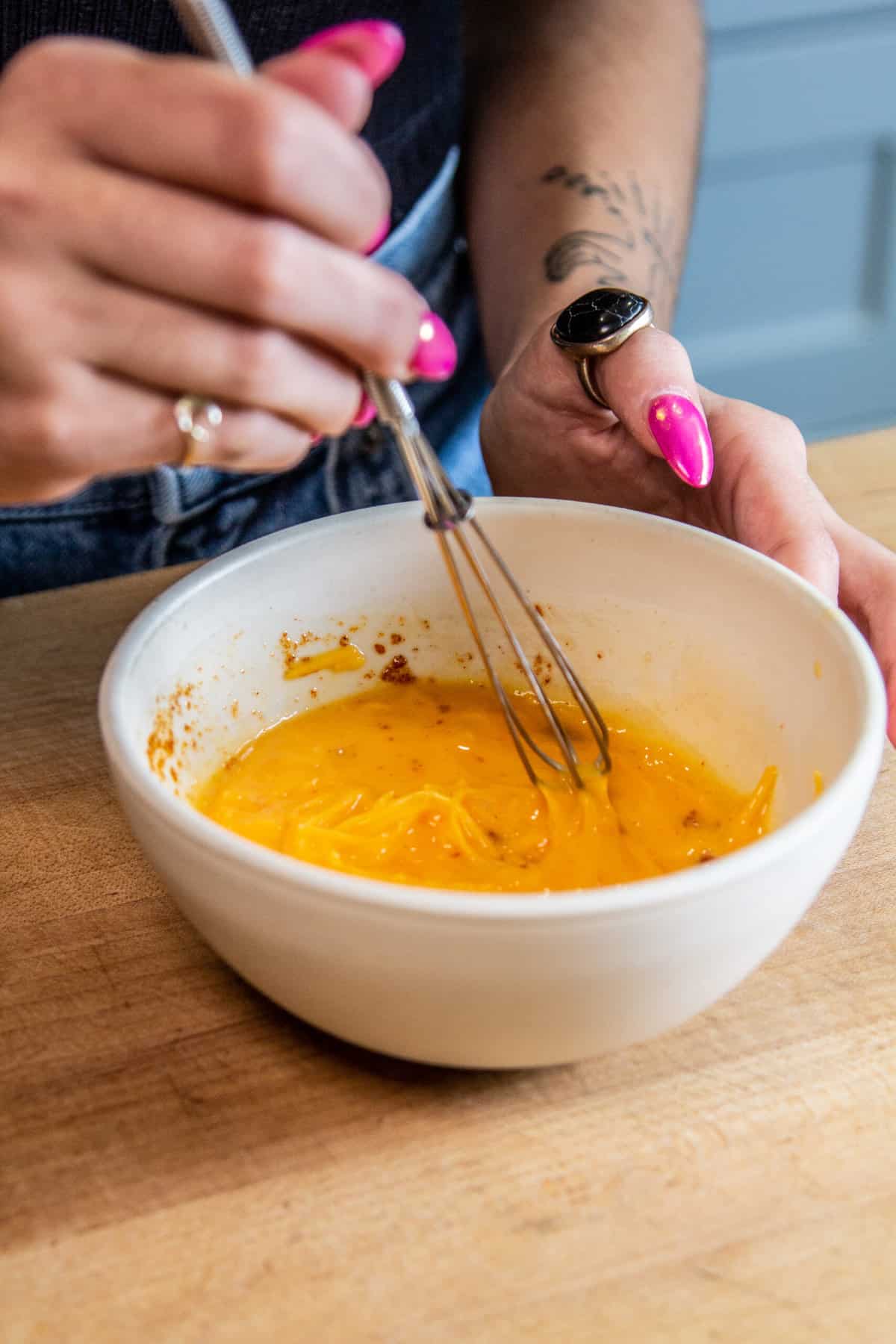 Eggs are the unsung heroes of the culinary world, capable of transforming ordinary ingredients into extraordinary creations. So, grab your whisk, fire up the stove, & dive into a world of egg-inspired wonders. Get ready to savor the delights of life, one delicious egg recipe at a time!